Connor and Amy's Adventures in the A.C.T Episode 3 (Ft Simone, Courtney and Siobhan)
Location: Honkytonks, Garema Pl, Canberra ACT 2601
Date: July 12th, 2017
Wheelchair Accessibility: 5/5
Atmosphere: 2/5
Food/Beverage: 5/5
Staff: 2.5/5
Overall: 3.6/5
Introduction:
Hello to you all reading this blog post! It's Connor and Amy again with news of another adventure we had on Wednesday night, along with Simone and two newcomers, Siobhan and Courtney.
Here it is, the whole team!!!
Summary:
On Wednesday night, the 12th of July, we went out to Civic (just like last time). Our main destination was Garema Place to have a look at the night markets at Honkytonks. It was a beautiful night in fabulous company. I'm so glad we checked out local designers at the markets. They all had gorgeous, unique handcrafted goods. The people running the small markets sold dream-catchers, t-shirts, plants in a jar, jewelry, hats and bracelets. We met up with my acquaintance from school (Sarah B), who was running a small self-owned business called Nirvosa. She made a wonderful variety of dream-catchers, with her sheer creativity.
Friendships matter more than anything.
Sarah's dream-catcher's were so beautiful! I'll admit I like Connor, Sarah and dream-catchers. Even so, I'm pretty sure any dream-catcher enthusiast (hi!) would love these. You can inquire about her magical crafts via:
EMAIL: nirvosa.artist@outlook.com
FACEBOOK: facebook.com/nirvosa.art
INSTAGRAM: instgram.com/nirvosa.art
Look at some of the amazing dream-catchers
We then made our way inside Honkytonks, to wine and dine with drinks (beer, coke and water). We ate yummy food (tacos, nachos and chimichangas), had a good chat and enjoyed the whole night out to ourselves. Unfortunately the music was too loud for us to speak, so we raised our voices as much as we could (this is true, we all very old souls at heart. Siobhan is only 18 and she was yawning by 9.30pm). I felt dizzy when I was eating nachos, so I went outside to get some fresh air and have a walk around.
Have a VB
Connor's need for a breather was a great excuse to do some 'really inconvenient to our friends still inside' shopping. Right outside the entrance there stood a stall with the most gorgeous bracelets ever. Karma Co, is Natalie's brainchild, and her stall had a range of stunning (and cheap!) handmade crystal jewelry and accessories. I bought this beautiful beaded bracelet with a turquoise quartz feature for ten bucks (i could be wrong about the stone). My mum loved it, so naturally I had to give it to her (daughter of the year). Since it's currently on her arm and not here, I have included a photo taken from the Karma Co Facebook page. If you're interested, visit:
FACEBOOK: https://www.facebook.com/KarmaCoAus/ or,
WEBSITE: http://www.karamco.com.au
The Lovely Natalie (Karma Co) at the night markets
Look at these fancy bracelets!!!!
Our last stall stop occured at the combined stall of the combine-dly super talented Paddy and Lisa. Paddy was diagnosed with Asperger's, and author of the (awesome) Bossman Comics Series. Seeing a person on the spectrum who has followed their passion of becoming a comic book writer was really inspiring. He has the potential to influence others with his imagination and creative writing. However, he's not the only nascent influential person in the world (LOL). You can follow Bossman comics at:
FACEBOOK: https://www.facebook.com/Bossmancomics/ or,
TWITTER: @bossmancomics
The Kickass Bossman Collection (looks like an MA 15+ series to me)
Lisa (who can be reached via BOSSMAN) stocked beautifully made jewelry. I went with a beautiful leather bracelet with a black freshwater pearl. The night markets were the place to be /for bracelets for me.
Look out ladies, extra jewellery!!!
Wheelchair accessibility:
The wheelchair accessibility at Honkytonk's is satisfactory since there's plenty of room in the bar and no steps.
Here are our opinions down below:
Honkytonks looks like a proper bar with nice food and beverages but the music is a bit noisy and it's very hard for people to have a conversation. If I would pick a better place to eat out in future, I would say Oliver Brown because it has some decency and good choices. – Connor B, 2017
Some places are, quite logically, not so great for those with hyper-sensitivity to stimuli. There are chill bars available, but Honkytonks had a more upbeat, (loud) kind of vibe. The night markets outside were fantastic though. Connor felt much better after we went outside, got some fresh air and had some retail therapy. Oliver Brown is definitely always a good choice, a different, and deliciously chocolate-y environment. - Amy K, 2017
The prices of the food and beverage were quite reasonable at best.
Atmosphere:
The atmosphere at Honkytonks is very busy especially at night-time, like any other bar in town. The music playing in the background was very loud, which made it very hard for people to socialise normally (no holds barred!).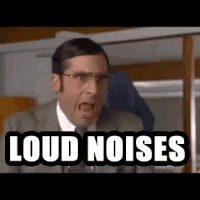 The staff were all around average with a lack of charisma and emotion . I ended up going off with a couple of friends, and then came back shortly to the group out in the cold. Yes, you read that right, Connor left with his school friends and had a 'jolly leprechaun' at King O'Malleys. We just waited around, nursing our bruised egos. When the group is united with the five of us, we went to Oliver Brown (a café like Max Brenner's) and bought some hot chocolates and sneaky snickers (my preference). We took our drinks and drove off to Mount Ainslie to have a look at the lights around Canberra.
Here's the stuff I (Connor) bought from the night markets and some business cards
I would like to thank Siobhan (who took/edited most of the photos) and Simone and Courtney for having a night out with us. That's all for tonight and most importantly, keep at the edge of your seat for more amazing adventures around Canberra.